EXTENDING THE CMS UI: How to improve the Content Management user interface in 2020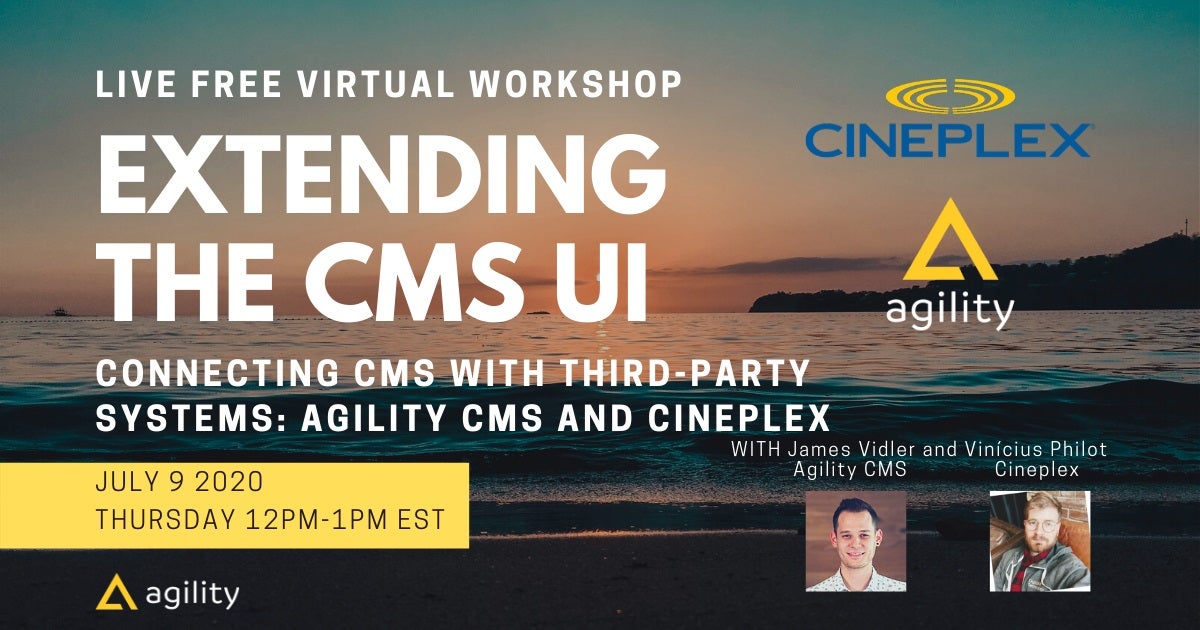 Do you want to discover the integration capabilities of your CMS?
Do you want to know how to connect Agility CMS and a third-party system?
Do you want more control over the input forms in the CMS?
Whether you need to pull data from an external API, validate your content with an external system, or simply provide instructions or additional guidance in an input form, Agility CMS has the tools to empower developers to customize their input forms.
In this talk, we'll discuss what you can do to customize your forms, why you might want to do that, and we'll go through setting up a sample custom field.
In this practical developer workshop, we will learn step-by-step about how to improve the content management user interface in 2020.
WHAT YOU WILL LEARN:
Why you might want to customize your content input forms.
The various ways you can customize your content input forms.
How to build a custom field.
WHY YOU SHOULD ATTEND:
You want to know how you can build a custom integration into the Agility CMS UI.
You want to pull some third-party data into the input-form for your editors to interact with.
You want to add some custom validation to field types.
Host: James Vidler, VP of Product Development @ Agility CMS
Guest: Vinícius Philot, Front End UI developer @ Cineplex. Check out Vini's website here.
Don't Miss It! Register Now
Back to Event Listing