What is a Headless CMS?
The idea of Headless CMS has prompted companies to reconsider their current tech stack capabilities, but what is this tool, and how does it differentiate from systems that existed before it? 
In its simplest form, a headless CMS is a content repository that can deliver content to any front-end or device via APIs.
If you want to display your content on a web page, a native mobile app, or in digital format, a headless CMS doesn't restrict you as a traditional CMS might.
While traditional CMS, like WordPress, serve small businesses well and still dominate the market, they present significant limitations, including:
Scalability: Growing your business and improving workflows will be significantly hindered by reliance on developers and technical glitches
Support: These open-source systems have a great community but lack the technical resources you need to grow an enterprise company
Security: Traditional CMS puts your company and customers at risk- they lack the infrastructure to keep your digital content Secure
Speed: These outdated systems are notoriously slow and hinder your ability to rank content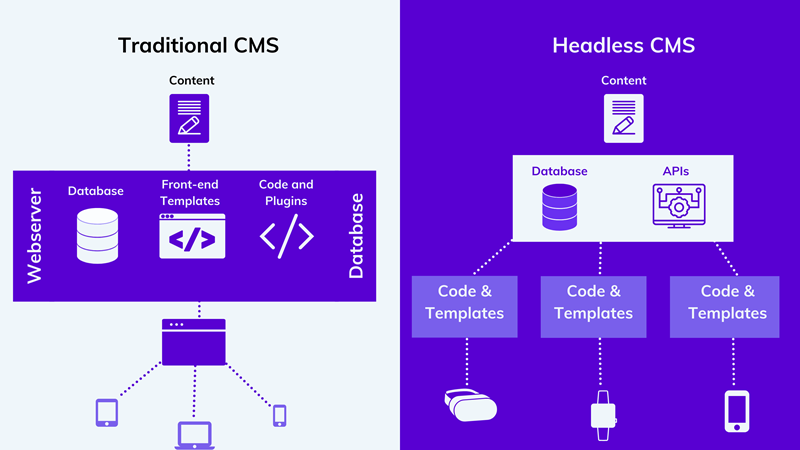 A Technical Description of Headless CMS
A headless CMS is decoupled from the presentation layer, or front-end referred to as the "head."
The backend is the content management system, known as the "body."
When you separate your "body" from its presentation layer "head," it becomes a headless CMS.
A headless CMS doesn't generate any front-end code, which is why it is referred to as "Content-as-a-Service" (CaaS).
In a broader sense, a headless CMS facilitates an omnichannel experience for improved content delivery:
An omnichannel experience provides customers with an integrated and aligned approach to marketing, customer service, and sales.
When a customer interacts with a brand through one digital medium, such as via a mobile device, they want the same experience on other devices
Headless CMSs provide the backend necessary for omnichannel content management.
Why Do Businesses Need a Headless CMS?
There are several benefits to using a headless CMS architecture. A headless CMS should be on your radar if you're looking for a solution that empowers marketers and frees up developers.
Faster Development, Faster Time-to-Market
Headless architecture is a dream come true for developers. They can continue to build websites or mobile applications using any programming language. Using their favourite tools, frameworks, and development processes, they still have control over the application without interfering with any CMS code.
They can use Jamstacks tools and deliver better performance, higher security, lower scaling cost, and a better developer experience.
This promotes an agile way of working, which, for projects, can mean finishing a lot faster. The time-to-market will be diminished, and a single content item can be reused and combined with many different presentations.
Easy Integration
A headless CMS allows easy and secure integrations with your existing systems. A developer can code in any preferred language while allowing the other platform's programming language to integrate into the CMS. Not having a fixed structure to develop or code in allows your developers to build any code for any integration.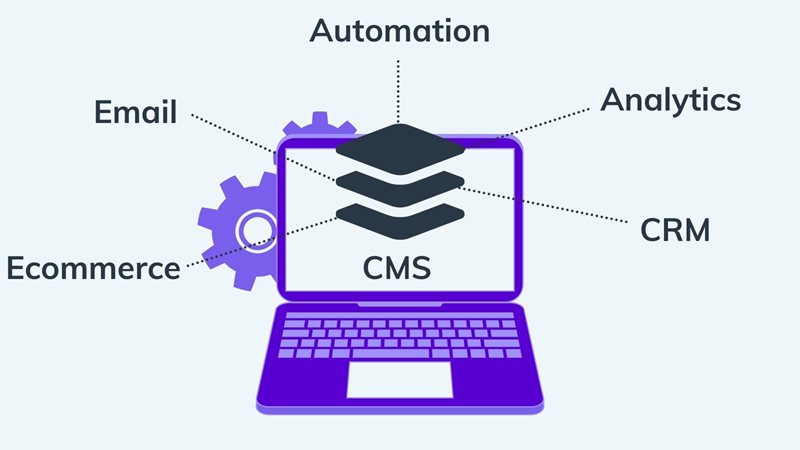 Allowing this type of flexibility makes it easier not just from a resourcing side but to integrate with systems that are more complex to integrate. Webhooks are another common way to have action-triggered events.
A webhook is user-defined by an HTTP callback (or small code snippets linked to a web application) triggered by specific events.

Better Content Architecture and Ease of Use
The ability to manage your headless content without worrying about its delivery (front-end) is a huge bonus.
Its ease of use allows developers to build out your content infrastructure and interface for your front-end users without the complexities of it. Content editors can relate their structured content types differently, but the interface allows them to manage their headless content however they'd like.
With a headless API, you can specify content types and fragments that you want to push to the device or touchpoint. An API-first CMS provides omnichannel readiness through any digital touchpoint and at any given time. This means a headless CMS platform can provide content for display and use on any number and type of channels.

Greater Scalability
Architecting a content-first approach makes your system cleaner and more scalable and gives you complete control over how and where your content appears. You can host content anywhere, including static site generators (like using Gatsby JS, for example) and other multi-server environments.
Future-proofing is another significant benefit because you can easily integrate with new technology and innovations, especially when the industry is changing as often as it is.
Since the backend and front-end are separated, if the backend CMS platform has any performance issues or needs maintenance, it won't create any downtime to your website. In addition, other advantages include cloud scalability, higher security, performance, and low operating costs.
Security
With Headless CMS being built on the best-of-breed, Jamstack architecture, it eliminates the security risk posed by traditional CMS. Furthermore, because the front and back end is decoupled, it's much less susceptible to cyber-attacks.
When should you use a Headless CMS?
There are various scenarios and use cases for Headless CMS, including, but not limited to:
Native Mobile Apps
Sites/apps that are based on Javascript or static site generators
Facilitating a composable tech stack
The issue with Headless CMS
While Headless CMS has emerged as an enterprise tool, saving companies from the limitations of traditional architecture, it comes with its own set of challenges.
The most prominent issue vendors like Contentful, Contentstack, and Storyblok pose is their focus on developers. Although developers need to be involved in the set-up of your CMS, having to rely on them for content updates is cumbersome, time-consuming and inefficient.
Ultimately, your website is a marketing asset, so why would you make it your developers' responsibility?
The Solution: Agility CMS
With Agility CMS, developers and editors can work better together. Editors no longer rely heavily on developers to build pages with a custom layout. Developers and editors can work much better together than in a silo.
Non-developers especially find headless CMS to be helpful. Rather than requiring a developer to ensure content is displayed appropriately across channels, marketers, editors, and less technical personnel can create and manage content independently.
That saves time and allows developers to focus on code while the marketing and content team can focus on creating content pieces. Teams don't need to wait for each other to finish their tasks and can work simultaneously.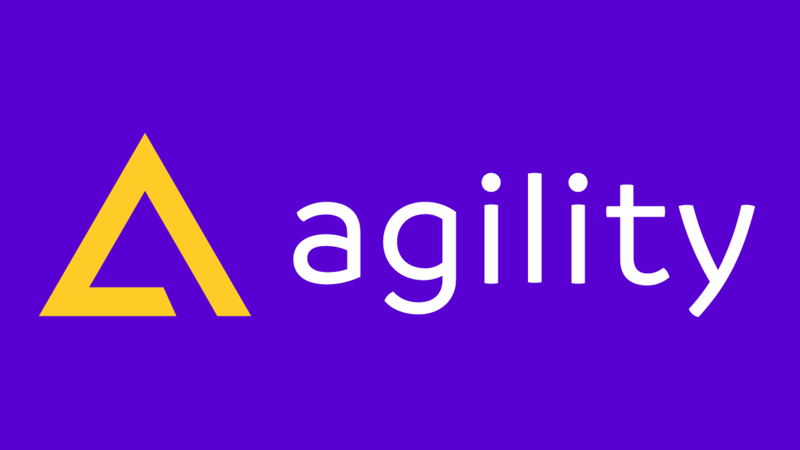 When your team members are happy, so are your customers. Improved workflows mean you can focus on what matters- building digital experiences that attract and retain your target audience.
Consumers are using more devices and channels than ever, and brands must meet them there to provide quality omnichannel experiences. Going headless, whether through a pure headless CMS or a decoupled CMS, is the simplest way to achieve that.
A content-first approach makes your content the focal point of your digital presence while your many front-ends and their frameworks can be evolved and expanded. It is the most logical way to ensure that your brand and its content can meet consumers wherever they end up viewing your content. Whether that's smart speakers, digital signage, VR headsets, or something else exciting- your branding and experience will be consistent.
About Agility CMS: The only Headless CMS with Powerful Page Management Built-in
Agility CMS allows you to define three things that make working with website pages easy for both content editors and developers:
Developers set up the templates and definitions, while content editors determine on what pages they want to use those templates and definitions.
This part of the content architecture is fundamental to the success of any CMS solution that includes a website. Agility CMS is a Headless CMS that keeps your website pages organized and easy to manage for everyone on your team - developers, marketers, content editors, and SEO teams.

Get this content to go. Download Your ebook!
Building a Headless solution?
Learning about Headless Architecture?
Get in touch with our friendly experts and learn more
Book a consultation