THE FASTEST WEBSITE. How to Squeeze the Best Performance out of your Website
Webinar
May 21, 2020
4:00PM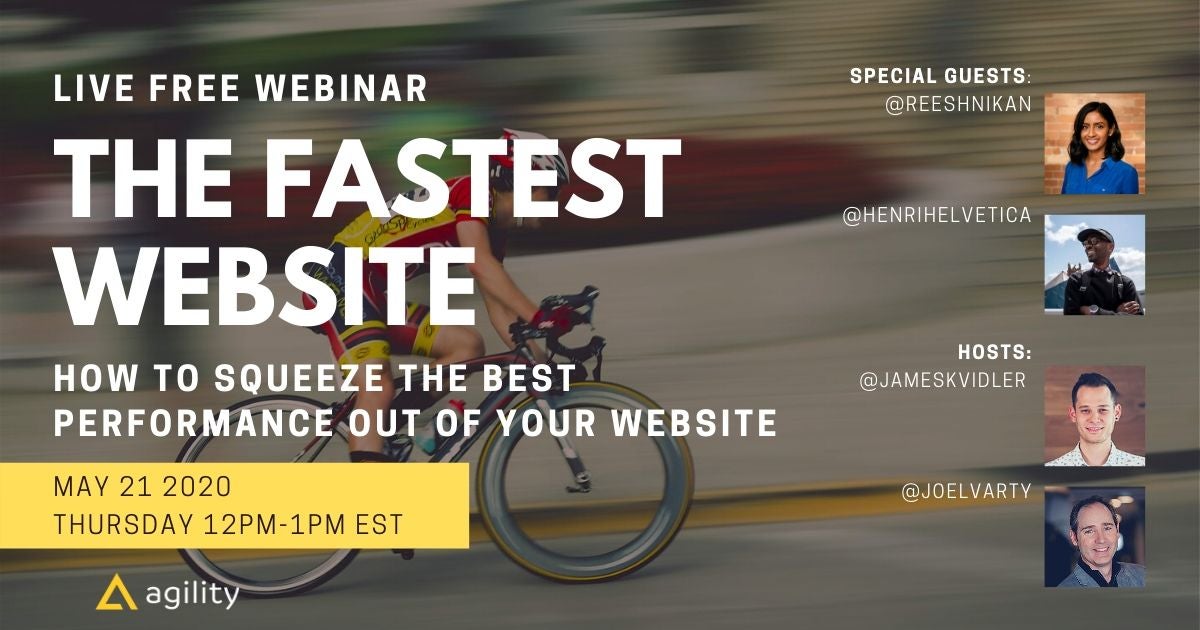 Want to increase your page speed score, but don't know where to start?
Do you need to brush up on modern auditing tools?
Do you really need that 100/100 page speed score?
Join this webinar and find out! We will be doing a web performance audit on some very unlucky website.
We will work together with our guests Henri and Reeshni to see what we can do to make it faster.
We will welcome two amazing exerts guests.
One of them is the organizer of JAMstack Toronto meetups - Henri Helvetica and UX designer Reeshni Asokan.

WHAT YOU WILL LEARN:
Why is performance important? Is the juice worth the squeeze?
How to run a performance audit.
How to interpret the results and come up with an action plan.
WHY YOU SHOULD ATTEND:
You want to learn more about the impacts of slow performing sites
You are curious about modern performance audits and tools
You strive to have the fastest websites
WHO SHOULD ATTEND:
Web developers and web designers
UX professionals
JAMstack enthusiasts and Headless CMS curious
Hosts: James Vidler, VP of Product Agility CMS and Joel Varty, President of Agility CMS
Special Guests: Henri Helvetica and Reeshni Asokan
​​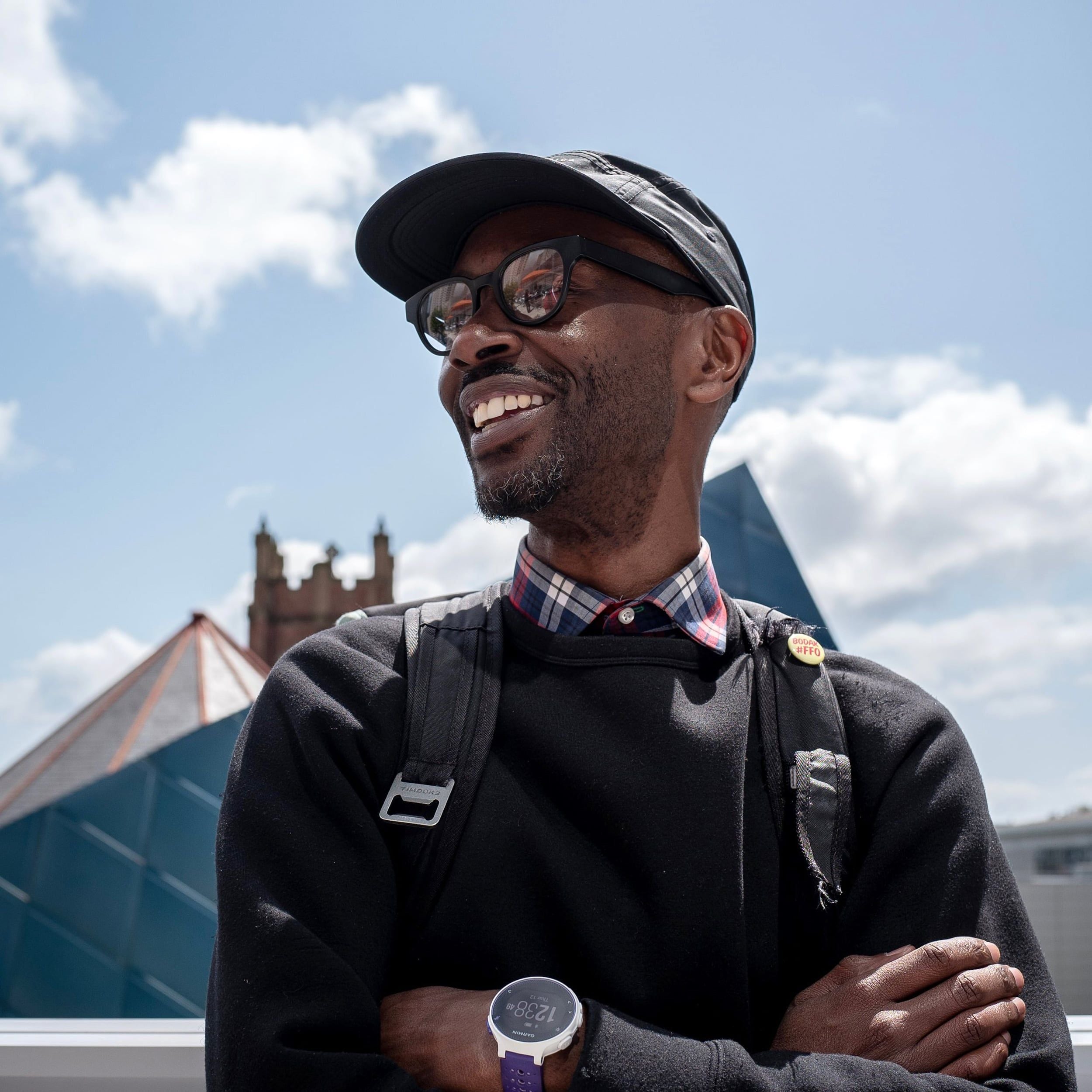 Henri is a freelance developer who has turned his interests to a passionate mix of site performance engineering and pinches of user experience. When not reading the deluge of daily research docs and case studies, Henri can be found organizing Toronto Web Performance Group meetup + JAMstack TORONTO or curating conference content or volunteering at various bootcamps - all with a radiant smile.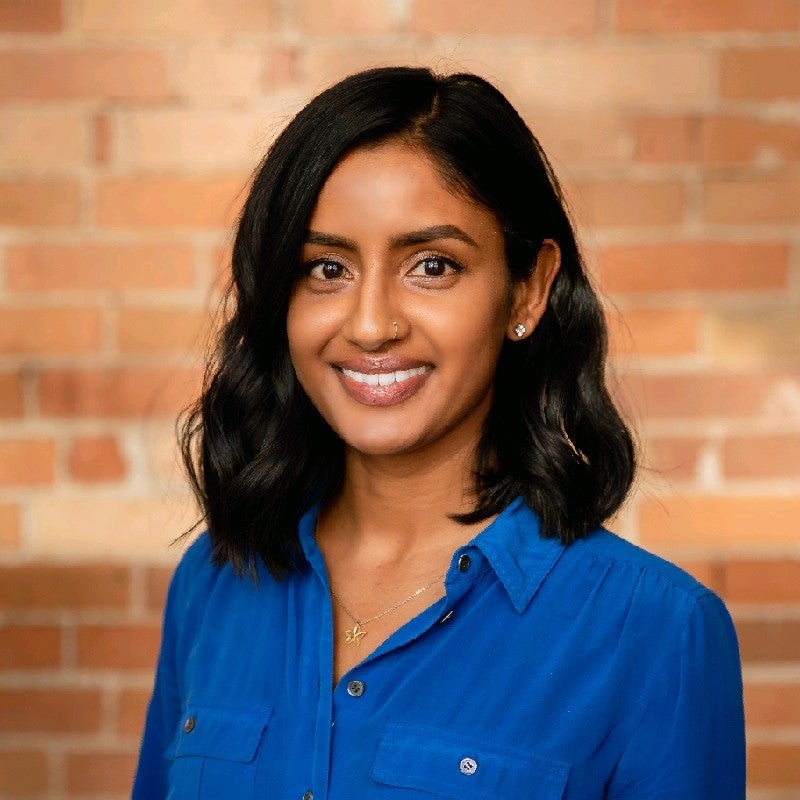 Reeshni is a UX Designer from Digital Natives Creative Inc. Reeshni places people at the center of her work and looks to create products that aren't just usable, but create a cohesive and integrated set of experiences for the user. She has been working on all aspects of the product cycle, from ideation to prototyping journeys and delivering product ready assets. She blends human-centred design, problem-solving and research methods to create inclusive products that bring meaningful experiences to users.
Back to Event Listing