THE FUTURE OF CMS. Why you need to raise the expectations for your CMS in 2020: A Faster Mindset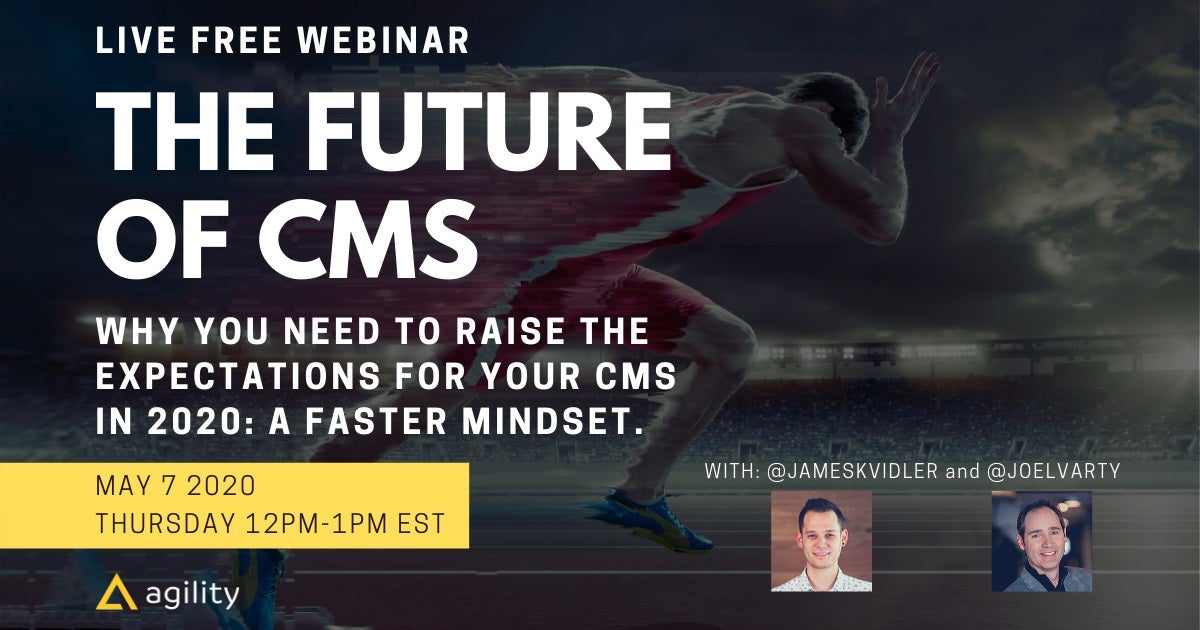 Is your digital content out of control?

The cost of your website keeps going up while the site keeps getting slower?

Your branded content is out of sync across all your apps, websites, social media, and marketing channels?

The future of CMS is Content-first, Cloud-based, and Headless.
A "stack" based approach to digital tools, including CMS, is now widely adopted.
How we design our Content Networks is more critical than ever before.


WHAT YOU WILL LEARN:
How a Content First approach can help you grow your online presence
How to build a future-proofed Content Network
How Headless CMS can revolutionize the way we work with digital content

WHY YOU SHOULD ATTEND:
Time to optimize your online presence is NOW
It is time to optimize ROI and reduce the costs of your content management
The online audience is more demanding than ever. Your brand needs to keep up

WHO SHOULD ATTEND:
Digital Leaders
Digital Marketing Strategists
Anyone leading Business Growth and Digital Transformation
This is the first webinar in the series of Digital Leadership Webinars by Agility CMS.

Hosts:
President Agility CMS - Joel Varty
VP Product Development Agility CMS - James Vidler
Guests:
CEO Agility CMS - Jon Voigt

LET'S GROW. WITH AGILITY.

Back to Event Listing